Trending Articles
ClearCompany Ranks #1 Among Top HR Software Suites
ClearCompany Recruiting
JANUARY 17, 2017
At ClearCompany, our top priority is delighting our clients with best-in-class software solutions and exceptional service to match. If you have ever worked with us, you know we pride ourselves on an unprecedented 99% retention rate, and truly take client feedback to heart. That is why we are thrilled to share our first achievement of 2017!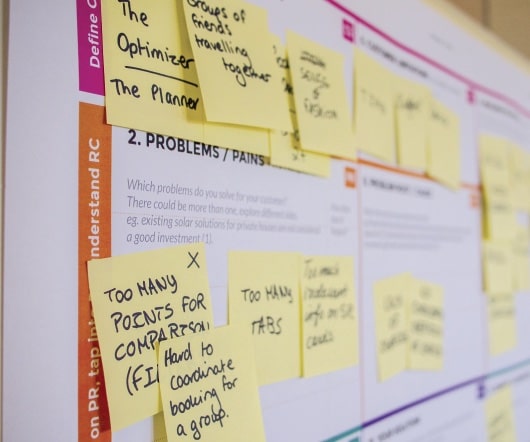 Cyber Crime: More IT Scams Aimed at Millennials
BrightMove
JANUARY 17, 2017
More IT Scams Aimed at Millennials. A new study reveals that cyber crimes using IT scams targeting Millennials is big business. During the holidays or throughout the year, cyber vigilance is important for businesses and consumers.  HR takes a big role in training users and departments in recognizing, evaluating, and acting appropriately to contain risk due to threats like social engineering and phishing schemes. In findings from a recently released Norton Security report, Millennials are now the leading victim group for cybercrime, surpassing even the elderly.  Surprised? 
The real secret to building a personal online brand
Greg Savage
JANUARY 16, 2017
The modern recruiter knows that 'brand' is key. And the smart modern recruiter knows how to amplify that brand via 'personal digital marketing' This blog will get far less readers than my normal fare because anything to do with 'social' and 'digital' turns many dinosaur recruiters off, quick-smart. But please, be wiser than that, because […].
The Vicious Cycle of Job Distribution
Talemetry
JANUARY 17, 2017
You know you want it. You feel like you need it. It always calms you down and gives you a reliable fix to get you through your day. Drugs? Perhaps, but we're really talking about job distribution. That's right, a recent survey by Talemetry reveals a large disconnect between use of, and satisfaction with, job board advertising tools and actual results. job distribution
The definitive guide to choosing the right applicant tracking system
Advertisement
Choosing an applicant tracking system should be exciting, not confusing. We've developed a quick guide to everything you should look for while going through your selection process, to free you from the stress often associated with choosing a new ATS.
Onboarding
More Trending